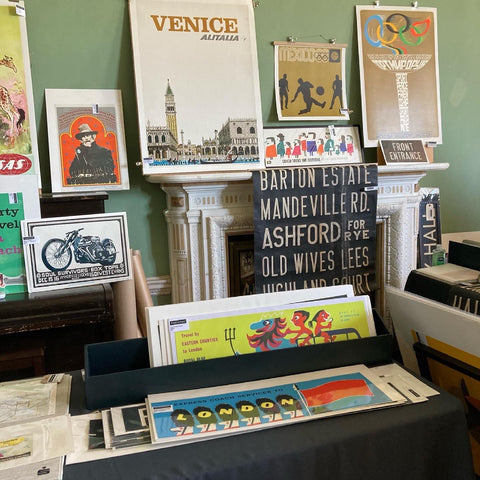 Looking forward to setting up on Monday at the So Last Century Fair at Beckenham Place Mansion. We are open from 10am- 5pm and there will be music and food. The park is a wonderful place to relax, dogs are welcome and there will be 30 stalls selling vintage wares.
---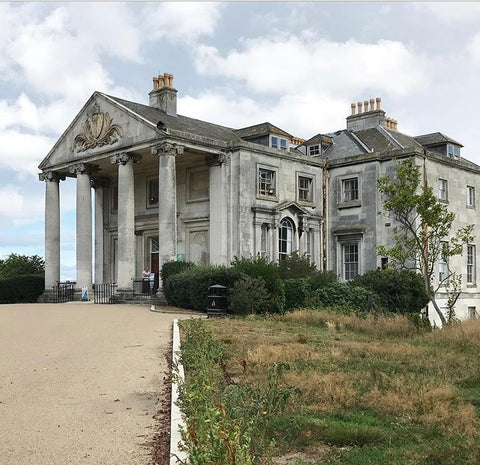 I will be at the next So Last Century Vintage Market at Beckenham Place Mansion on Sunday June 13 from 10-5pm. Along with my original travel posters, there will be midcentury furniture, lighting, ceramics, bric-a-brac and lots more. Free entry and dogs welcome. The Mansion, Beckenham Place Park, London BR3 1SY      
---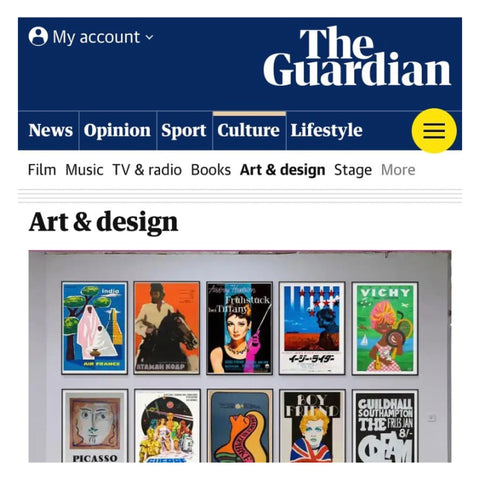 As mentioned in The Guardian, the new vintage poster fair projekt | mkt will open this Friday in Peckham. Access to The Copeland Gallery is from 133 Rye Lane, diagonally opposite Peckham Rye Station and Choumert Grove Car Park. It's a bit of a warren, so be warned, but once you are through the passageway and into the open area, the gallery is next to the Tapas bar. It's a beautiful space and there will be plenty of posters to view - music, travel, film, propaganda, Polish School, Olympics and art. Opening hours: Friday 2-8pm | Saturday 10-6pm | Sunday...
---
Projekt 26, dealers in posters from the Polish School, have organised a vintage poster fair at the wonderfully spacious Copeland Gallery in Peckham. The fair will be held over three days in May: Friday 14 from 2-8pm. Saturday 15 from 10-6pm. Sunday 16 from 11-5pm. Other dealers include 20th Century Prints, Cool Walls, Projekt 26, Rock Paper Film and Charleureuse. If you haven't been to Copeland Park before, access from Rye Lane is just opposite Peckham Rye Railway Station. There is a car park on the other side of Rye Lane and on street parking in Copeland Road.  Copeland Gallery ...
---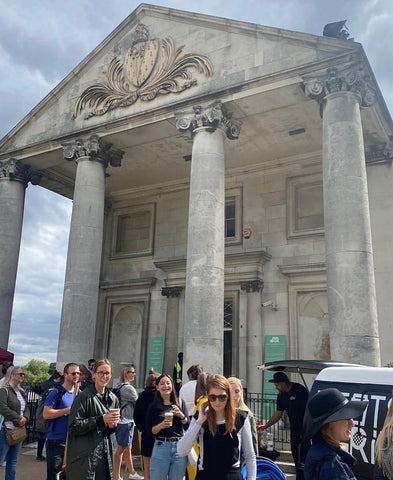 Next Sunday 18 April I will be taking part in the So Last Century Vintage Fair at Beckenham Place Mansion from 10am - 5pm. This is one of my favourite venues - a beautiful unrestored Georgian House in lush parkland. There will be around 30 traders, coffee and food stalls and possibly some live music. Dogs are welcome.  I will be in the main drawing room and will aim to bring a good selection of stock.