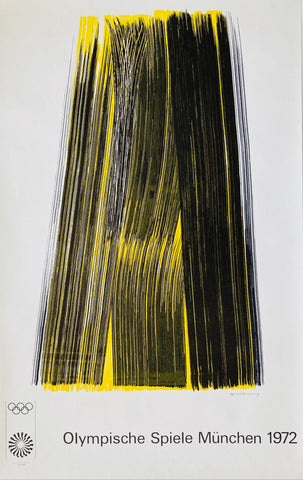 Travel on Paper joins Projekt 26 and Twentieth Century Prints for a selling exhibition at Curious Kudu, 117 Queens Road, Peckham SE15 2EZ.  The show runs from November 30 - December 31.  The gallery is open Wed- Sat 2 -5.30pm and Sunday 12- 5pm. Curious Kudu is a private dining room and events space which opens as a gallery during the day. Entry is free and all art is framed and for sale.
---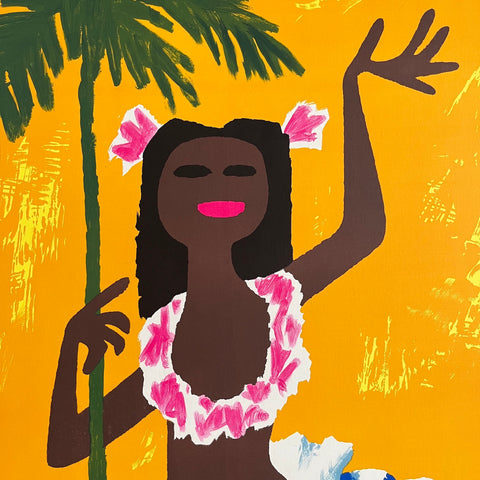 Prokekt Market returns to Peckham on September 23 2022. The gallery is in Copeland Park at 133 Rye Lane, SE15 and diagonally opposite the exit from Peckham Rye station. There is parking nearby. There will be ten dealers selling a range of original vintage posters including music, film, travel, sport, Polish School and exhibition prints. The show is open from 3-8 on Friday 23rd, 10-6 on Saturday 24th and 11-5 on Sunday 25th. Dogs welcome.
---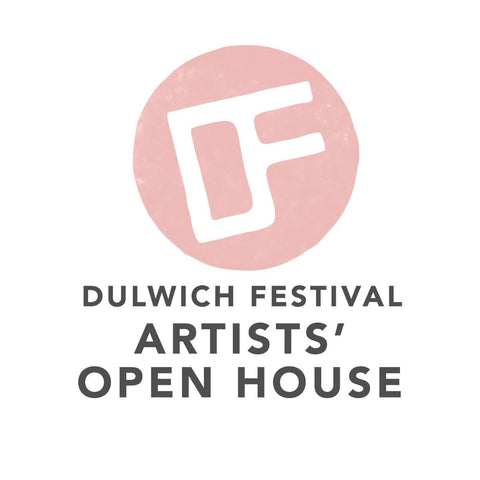 This weekend I will be opening my house to show a selection of travel posters along with work by painter Marie Lenclos and ceramicist Rowena Brown. We are 83 on the map for SE5. The house is open from 11am - 6pm on both days. Saturday May 14 & Sunday May 15. There are over 100 Open Houses so it's worth planning your trip in advance. We border SE24 so there are plenty of houses to visit nearby and the Cambria Pub has recently re-opened if you need a break. We look forward to welcoming you.
---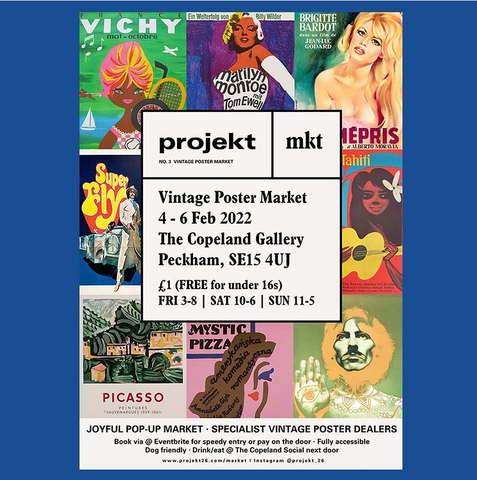 The third Projekt Market vintage poster fair opens on Friday 4 February at 3pm at Copeland Gallery, 133 Rye Lane, SE15.  Copeland Park is opposite the railway station and there is parking nearby. The gallery is large and airy and there will be a cornucopia of posters to view - rock and roll, travel, film, Polish School, Olympic and art prints.                              Friday 3-8pm  |  Saturday 10 - 6pm  |  Sunday 11-4pm | Dogs welcome  
---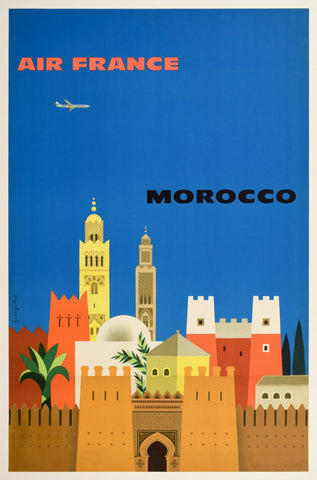 Just to confirm the fair will be open from 3pm - 8pm on Friday 14 November. Saturday 15th we open at 10 am and close at 6pm and Sunday 16th we open at 11am and close at 4pm. There are several railway stations nearby and on street parking. I have just had a batch of travel posters delivered from the linen backer, so will bring them along as well as a selection of olympic and other sports posters. 71 Powerscroft Road, Clapton, E5